News & Announcements
Vacancies for 2022
Applicants are invited to submit their CVs for the following positions.
Starting date: 1 January 2022. All positions are for a one year contract and are reviewed annually as per the needs and financial position of the School. Applications should be clearly marked for the position that you are applying for.
More information for Education posts »
More information for Administration posts »

Closing date for Education vacancies: 5 November 2021.
Closing date for Administration vacancies: 8 November 2021.
Lantern collects 7704 Easter eggs!
See more photos in our gallery »
Top 10 Matrics for 2020!
Congratulations!

95% pass rate
9 bachelor passes
20 diploma passes
8 higher certificate passes
Come and Visit Lantern School!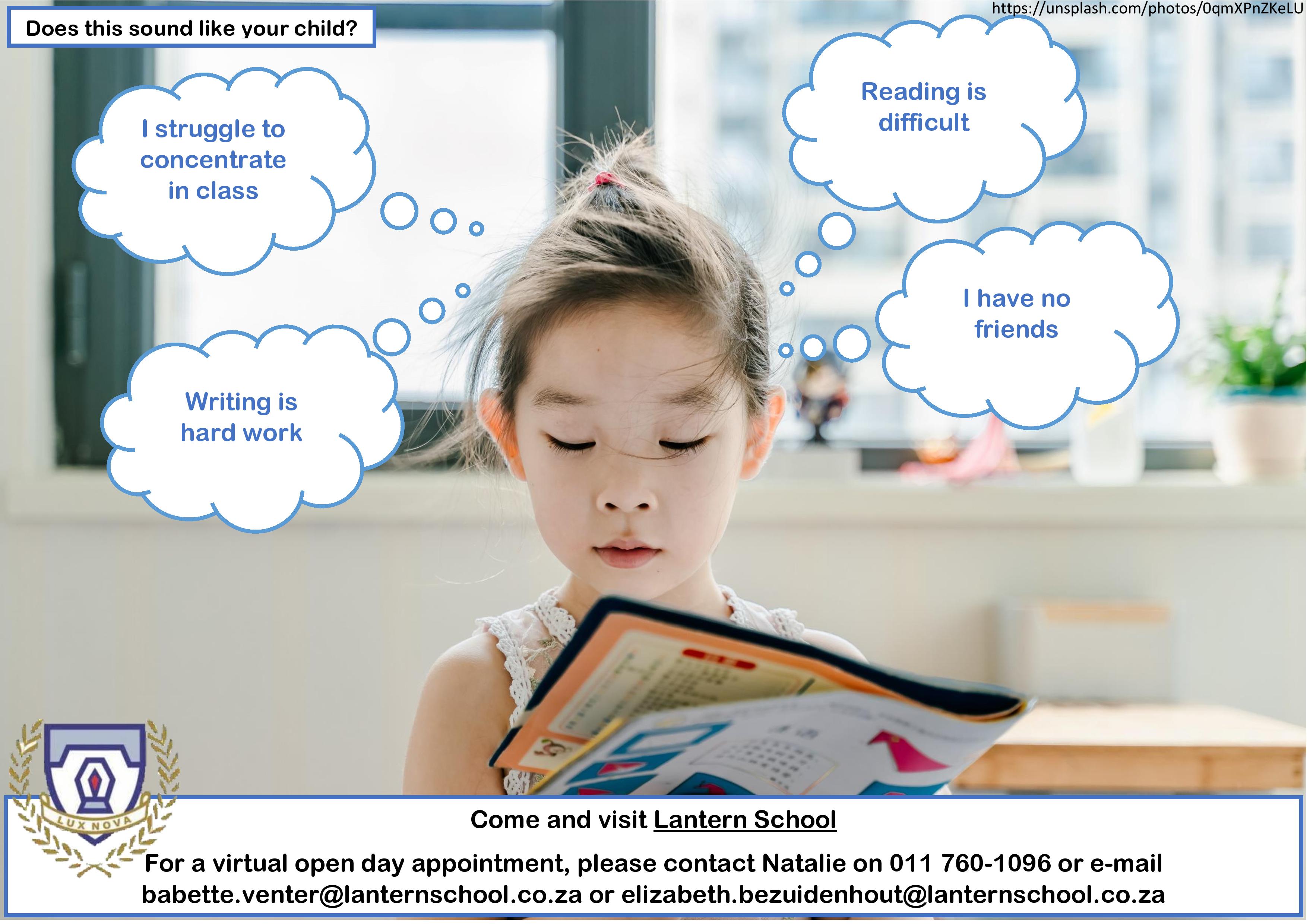 For a virtual open day appointment, please contact Natalie on 011 760 1096 or email Babette Venter or Elizabeth Bezuidenhout.
Covid-19 Letter to Parents
Parents, Learners and Staff members
We as staff members are excited that the school will reopen and that we can save 2020. The school is ready and comply to all the necessary requirements to make sure that everybody is safe. We supply you with the following information to prevent any fears. Arrangements are in place to scan the learners daily and to make sure social distancing is applied.
COVID-19 Information
Schools will at this stage re-open in phases. Therefore, certain sustainable measures need to be put in place. The safety of our learners, all staff members and community needs to be guaranteed in order to complete this academic year successfully.
Please download our letter (in both English and Afrikaans) and take note of what has been/will be implemented at the school.
Excellent Achievement for Lantern School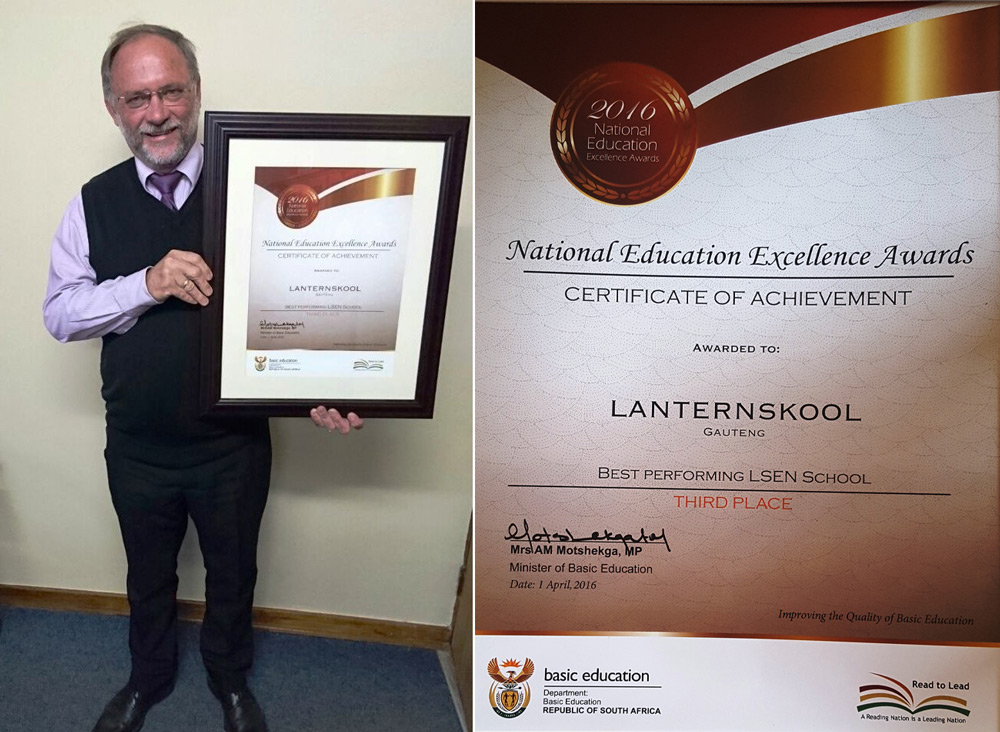 At the National Education Excellence Awards held in April 2016 at the Union Buildings in Pretoria, Lantern School was awarded Third Place in the category: Best Performing LSEN School.
This is an award to really be proud of. Congratulations to all the teachers and learners.
Well done Lantern School!!